Air Conditioning

LCD TV

Internet

Bathroom

City View / Sea
Welcome
THE PERFECT HOLIDAY
IN THE ENCHANTMENT OF ALBA ADRIATICA
The whisper of the waves caressing the silvery sand is the slow and relaxing rhythm that accompanies the vacation on the Adriatic coast: a sea with a ​​myriad hues, which gives its magical views to the endless coast of Alba Adriatica.
Right in this spot, where Abruzzo reveals itself with its more colourful and evocative landscapes, is where the Residence Riccione was born, a modern structure in a strategic position: extremely central and only 50 meters from its private beach with facilities.
Residence Riccione houses 16 brand new apartments, completed in 2010, designed to provide that thermal and acoustic comfort and the peace that season the living room with the unmistakable taste of relaxation, thanks also to the comfort and privileged amenities such as timed air conditioning, internet access and private parking.
Be embraced by the warmth of the people of Abruzzo and the surprises that Ivan and Alessandra have in store for their guests: entertainment for the little ones, guided tours and events suited to the wishes of those of all ages, to enrich their Alba Adriatica holiday with a unique and special flavour.
Why choose Residence Riccione

Relaxing and peaceful and just 50 metres from the beach.

Events and activities designed to colour your holiday with pleasure.

Welcoming and dynamic management.

Modern settings for perfect comfort.

Cutting edge materials used for perfect acoustic and thermal insulation.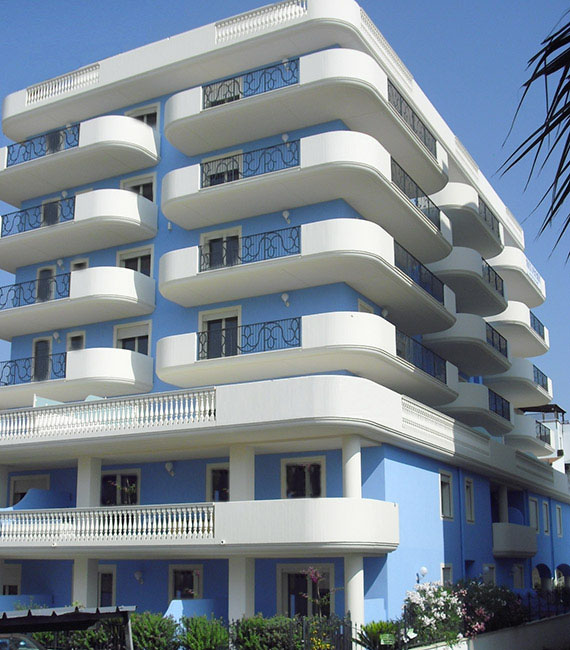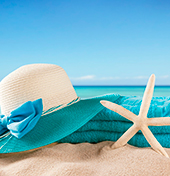 LAST SECOND -10% DISCOUNT UNTIL 21/07
With the approach of the summer season, we offer a "super discount" of 10% on the price list for bookings for the period from May, 7 to 21 July 2018 (only for weekly stays).
» Not cumulable with other offers.
ABOUT US
Diego Soni Alunni
from Facebook
Great stay!!! 2 weeks of relax .... excellent location of the residence, and really well-run ... congratulations!!! To be repeated!!
Serena Moriconi
from Facebook
We stayed a week at the residence Riccione. Had a great time, just steps from the sea! You will have fun!
Mary Grande
from Facebook
We were both last year that this year. great location with private beach in 2 steps. Special thanks to Ivan Lazzarini! See you next year!!